BCM SCHOOL AWARDS SCHOLARSHIPS
DATED : 26 APRIL 2018
VANUE : MATA THAKUR DEVI AUDITORIUM
26 April 2018- Reaping the fruits of their hard work, deserving students of BCM School Chandigarh Road, were awarded scholarships for their academic achievements at a specially organized Scholarships Award Ceremony.
In total, 22 students from classes X and XI received cheque for the scholarship money. Besides 47 other students who cleared Cambridge Exams with distinction in the session 2017-18 also received their certificates of honor.
The Principal of the school Mr. D.P.Guleria, in his address to the audience, congratulated to all the scholarship and award recipients and stated that hard work has no substitution and is the surest way to success. It was a proud moment for the parents (sitting in the audience) of these scholarship and award winning students and a worth emulating inspiration for all other students.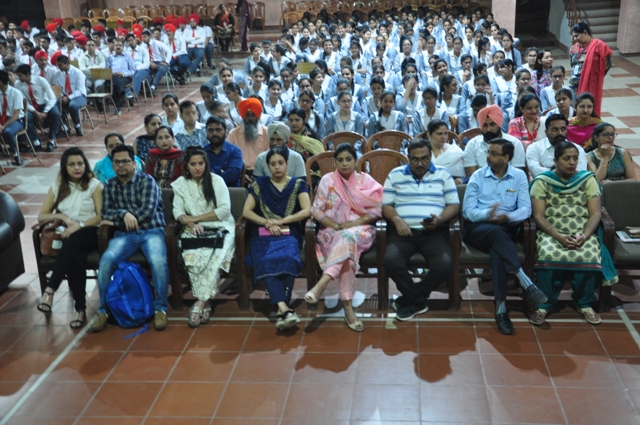 GATHERING OF PARENTS
SH. D.P.GULERIA, WITH PARENTS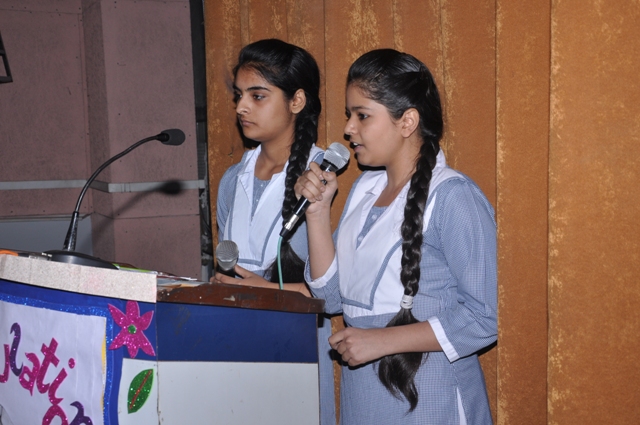 PALAK & MUSKAN OF XII ACT AS HOST.
GROUP OF STUDENTS CLASS XII IN SWAGAT GAAN
PRINCIPAL SH. D.P.GULERIA, HONOURED THE ACHIEVERS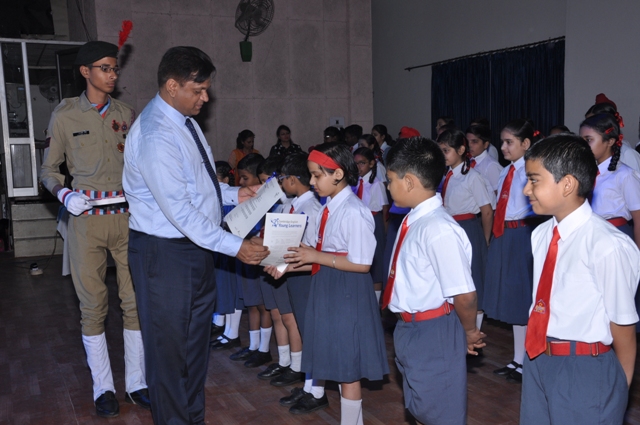 PRINCIPAL SH. D.P.GULERIA, HONOURED THE ACHIEVERS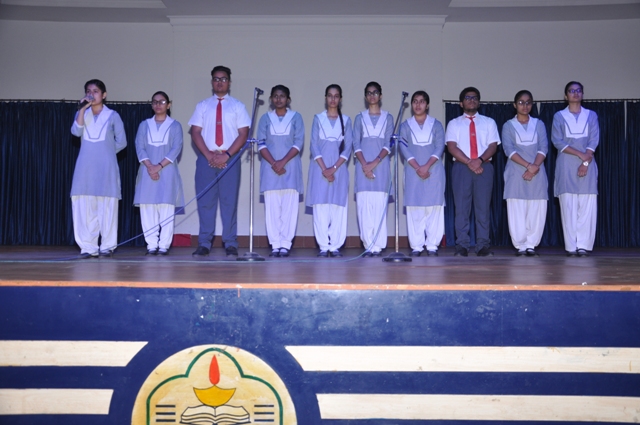 AWARDEES EXPRESS THEIR EXPERIENCE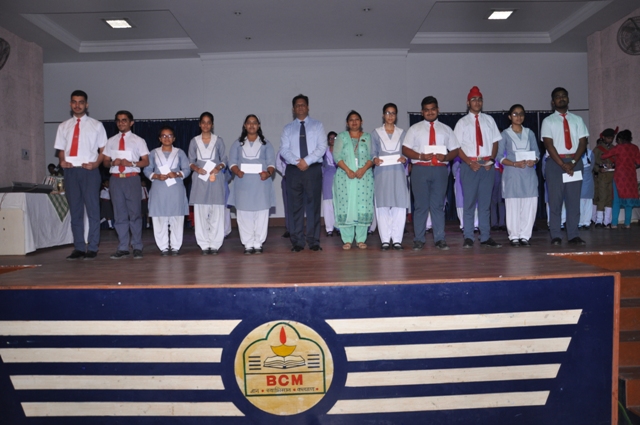 A GROUP PHOTOGRAPH WITH AWARDEES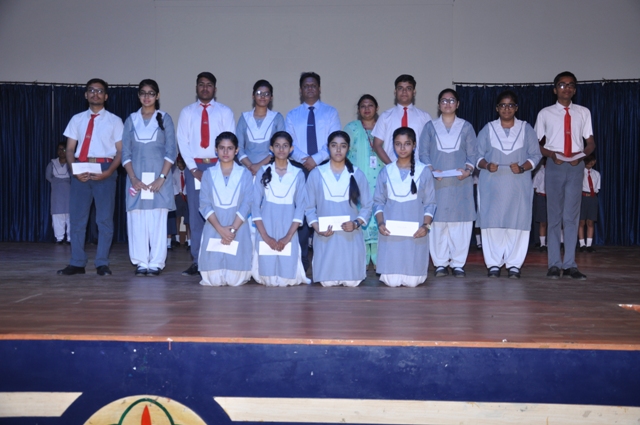 GROUP OF HIGH ACHIEVERS
A GROUP PHOTOGRAPH WITH AWARDEES
GROUP OF HIGH ACHIEVERS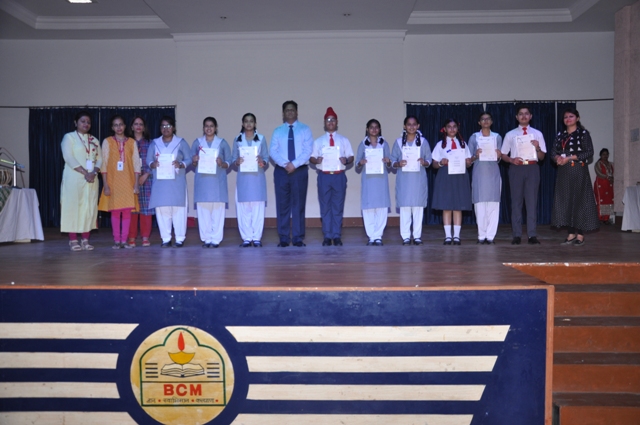 A GROUP PHOTOGRAPH WITH AWARDEES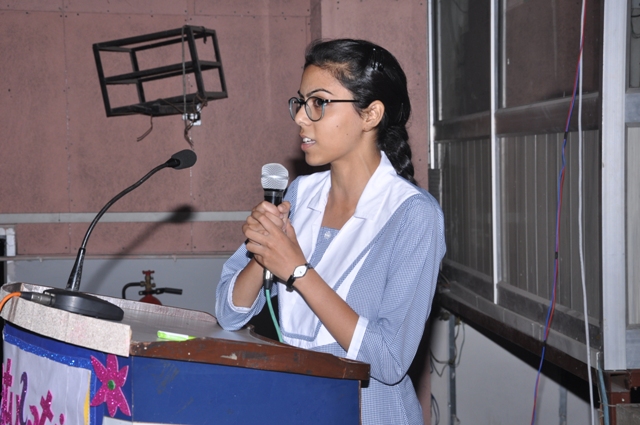 SHARING VIEWS IN FRONT OF THEIR PARENTS
PRINCIPAL, SH. D.P.GULERIA ADDRESSING THE GATHERING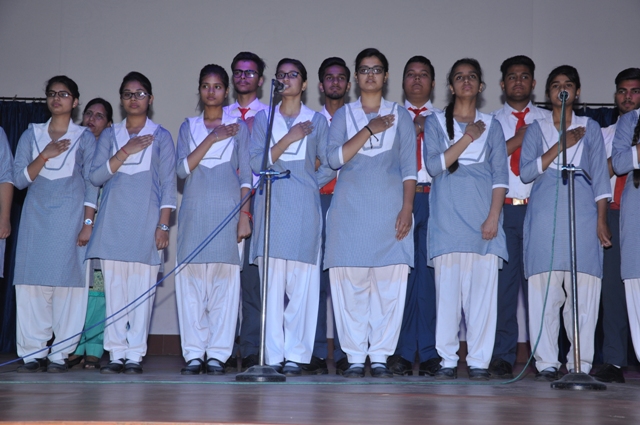 PERFORMANCE BY MUSIC DEPARTMENT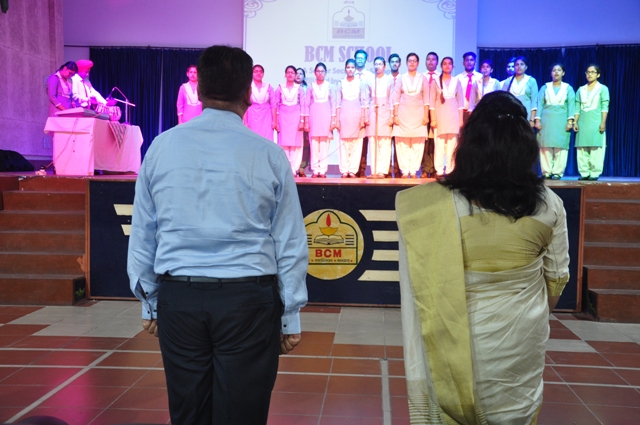 NATIONAL ANTHEM